Friday March 4, 2011 00:46
Investing in stocks like gambling in Vegas, there are safer ways to be wealthy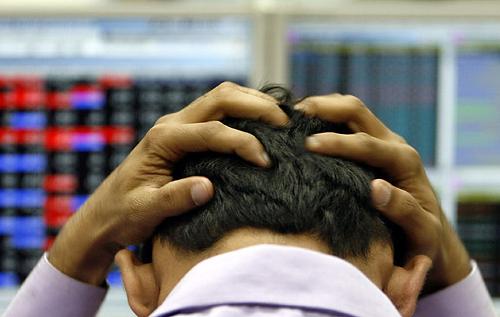 Investing in the stock market is equivalent to gambling in the casinos of Las Vegas and Atlantic City, which is just a couple hours away from the New York Stock Exchange and Wall Street.
With investing and gambling, there's the opportunity to make a ton of money, but there's the risk of losing big as well.
Unless you're a multi-millionaire or billionaire who is able to absorb a big loss and still keep the roof over your head, you shouldn't be risking any of your money in the stock market and you should limit investing in variable products, such as mutual funds.
The average Joe, Jane, Carlos, Keisha or Soo Lee can't afford to gamble, risk or waste money in the stock market, and really it's unnecessary. There are several fixed, non-risky financial instruments that are capable of producing valuable returns.
While crediting rates for bank CDs, money market accounts and savings accounts aren't staying ahead of inflation, life insurance products such as fixed Universal Life and fixed annuities are offering a steady 3 to 8 percent interest rate and these products allow for tax-sheltered growth and compound interest like a 401K, but with more predictable returns.
With a 401K, workers usually don't have access to a financial advisor and so they have no idea how to manage their risk. They are completely vulnerable to the market's gains and losses. They have no idea how much money they will accumulate for retirement, and they don't know how to keep from running out of money in retirement.
Life insurance products are a much more secure, profitable way to a comfortable retirement and along the way, an individual can withdraw money for a rainy day or dream vacation without jumping through hoops and worrying about tax penalties unlike with a 401K.
A fixed Universal Life product can accumulate enough cash value for any financial objective, whether the goal is to amass $100,000 or $10 million or more, and an annuity will provide a lifetime income that will pay out for as long as an individual lives.
So in my opinion as a licensed life insurance professional, the average American should stay out of the risky stock market and make an appointment to sit down with a life insurance professional to set financial goals for retirement. The life insurance professional can do some fact-finding about an individual's needs and wants and devise a complete plan to accumulate the specific retirement goal, protect the individual from loss of income if unable to work and arrange for a lifetime income for the individual and spouse — without gambling the person's hard-earning money.
Life insurance agents can do so much more than I've discussed to enable individuals to be financially secure in their working years and to insure glory days in retirement. I will explain other objectives, that can be achieved through life insurance, such as paying off a mortgage early, in future columns.
For any questions about how life insurance can help you reach your financial goals or to set an appointment to meet with me in my Jacksonville office, I can be reached by email at teneshia@mytensense.com
By Teneshia LaFaye
Buy my financial advice book for teens and young adults!
Follow me on Twitter!
Add me on Facebook!